I am so excited that Easter is here.
Some people go to church on Easter Sunday to celebrate the meaning of Easter.
Easter is a day to celebrate the resurrection of Jesus. Also it is the day the Easter Bunny comes and brings us chocolate eggs, but not the real eggs.  I love chocolate eggs, so does my whole family.
I got a Huge Easter Bunny, lots and lots of small chocolate eggs, a huge crunchie egg, a huge normal chocolate egg, a humpty dumpty eggs and m&m eggs. My whole family got the same.
For Easter we went on a holiday to Hamilton and thats what my next post will be about. So come back and look in a week or so.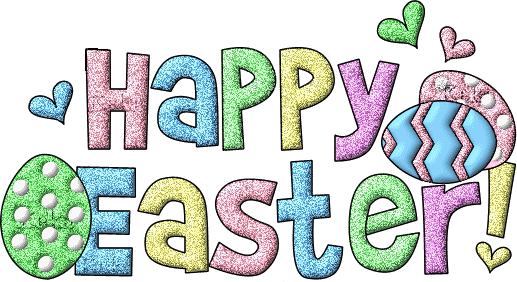 glitter-graphics.com
How do you celebrate Easter?
Did the Easter Bunny leave you any Easter eggs?
How was your Easter?
What is your favourite type of chocolate?